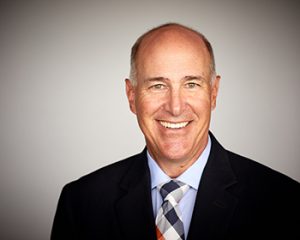 About Watershed Law Professional Corporation
Watershed Law Professional Corporation is a different kind of law firm. For starters, we are a boutique practice located in Oakville, Ontario. The practice is owned and operated by Steve Mendelssohn, a leading Labour Relations and Employment Law practitioner. Steve has an extensive background in private industry where he spent over 20 years negotiating collective agreements on behalf of management with some of Canada's largest and most iconic retailers. He provides practical and actionable advice on a wide variety of issues, ranging from labour and employment to human resources and in-house training.
At Watershed Law Professional Corporation,
we're a different kind of law firm.
Looking for information on Unionization in the Dental Community?
Looking for more information on our service offering?
In 2012, our Toronto Airport Catering center employees chose to join a union
We were referred to and retained Steve to negotiate our first collective agreement. As an employer, we also operate a unionized catering center in Vancouver. Steve led us in negotiations and was able to achieve a recommended first agreement that was far better than we expected. Since that time, Steve has acted as our chief spokesperson in collective bargaining in both our Toronto and Vancouver locations.
He has always represented our best interests and has negotiated recommended agreements that have been achieved within the mandate provided. He has provided valuable counsel in order to assist CLS in achieving labour outcomes that positively positioned our business within a highly competitive environment. Steve has a deep understanding of the bargaining process and understands the complexities of negotiations.
He does his homework, takes a solution-based approach to solve issues and does not back away from difficult issues or conversations. Steve has also provided valuable advice and counsel on a number of labour and employment issues.
David Wainman, Managing Director Canada – CLS Catering Services Ltd.