Learn more about Watershed Law Practice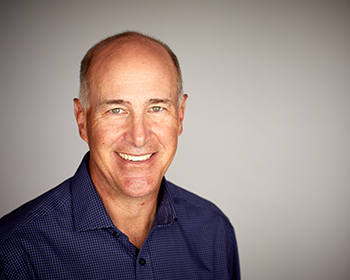 Watershed Law Professional Corporation is a boutique law firm located in Oakville, Ontario. The practice is owned and operated by Steve Mendelssohn, a leading labour relations and Employment Law practitioner.
Steve Mendelssohn (B.A., L.LB) has a unique perspective on legal services. After spending 20 years as an executive with some of Canada's largest private sector employers, including Loblaw Companies Limited and The Oshawa Group (now part of Sobeys), he held a number of positions including Vice President, Labour Relations and Human Resources and Employment Law Counsel. In these roles Steve was responsible for procuring legal services, and as a result, has a deep appreciation for the challenges and opportunities that his clients experience with legal service firms.
It is unlikely you will find a lawyer with as much practical collective bargaining or labour relations experience as Steve. He has an extensive background in private industry, where he negotiated collective agreements on behalf of management across the entire country with some of Canada's largest and most iconic retailers. Over the course of his career, he has negotiated with all of the major unions from coast to coast and has been the chief spokesperson in collective bargaining in over 250 rounds of bargaining with all of the major trade unions.
He left the Corporate world in 2007 and has continued to act on behalf of Employers during the collective bargaining process across many sectors, including retail, manufacturing, services, call centres, the dental community and catering.
Over the course of his career, Steve has developed close relationships with all stakeholders, including many of the union officials that he regularly deals with – notably Teamsters, United Food and Commercial Workers (UFCW), Canadian Autoworkers (CAW), Communication, Energy and Paper workers (CEP), Steelworkers, Labourers International (LIUNA), Bakery, Confectionary and Tobacco Workers (BCT), and public sector unions including Canadian Union of Public Employees (CUPE), Canadian Office and Professional Employees (COPE). Even in the most difficult or contentious files, his reputation as a tough but fair-minded negotiator has remained intact.
In addition to collective bargaining, Steve provides practical advice on a wide variety of labour and employment related issues. He is a specialist in representing management through the collective bargaining process, achieving positive results for his clients through a strategic approach to collective bargaining. In first contract negotiations, he has been successful in developing strategies that meet the duty to bargain in good faith, while allowing employees to reconsider their need for Union representation. He has successfully navigated the decertification process on numerous occasions, demonstrating his ability to achieve positive results. Steve also works extensively with non-union employers in maintaining a positive and engaged labour relations climate.
Steve has been a leader of the Human Resources function in both union and non-union environments. His depth of experience allows him to assess HR-related issues from an industry perspective to provide the right legal advice and counsel to his clients. When providing advice, he understand the implications and challenges faced by his clients, which allows him to give a rational perspective that helps them accomplish their business objectives.
Steve has developed and delivered training programs on a variety of topics including labour relations, Violence and Harassment in the Workplace, Maintaining Non-Union Status, Managing Under a Collective Agreement, Leadership Development and Negotiation Strategy. He has trained many of Canada's largest employers and served as a course instructor in Labour and Employment Law at Sheridan College and guest lecturer at the University of Toronto, among other continuing educational opportunities.
Looking for more information on our service offering?
Steve was instrumental in navigating through a complex process at The Keg
As a franchisor, we have 93 non-union locations across the country. One of our stores organized at the end of 2015, and not having any experience in labour relations we retained Steve to assist in the process of negotiating the first collective agreement. Steve was instrumental in assisting us in navigating through a long and complex process. His passion for collective bargaining, presence as a subject matter expert and calm demeanor gave us complete confidence that we could achieve our objectives through the collective bargaining process. We couldn't have been happier with the result that was achieved, as we continue to run 100% of our locations as a non-union Employer. We could not have done this without his strategic approach and judgement throughout the process. The decision to retain counsel on these important matters is of paramount importance. Any employer would be well served by engaging Steve as a subject-matter expert.
Dean Sockett, VP People and Culture – Keg Restaurants Ltd.